Track Activity and History
Any user (regardless of the role: owner or viewer) can track activity of project members and the progress of the project.
Home page has a brief set of information about current states of 3 projects which underwent changes recently. On this page you can also find the block of the history of changes in all projects.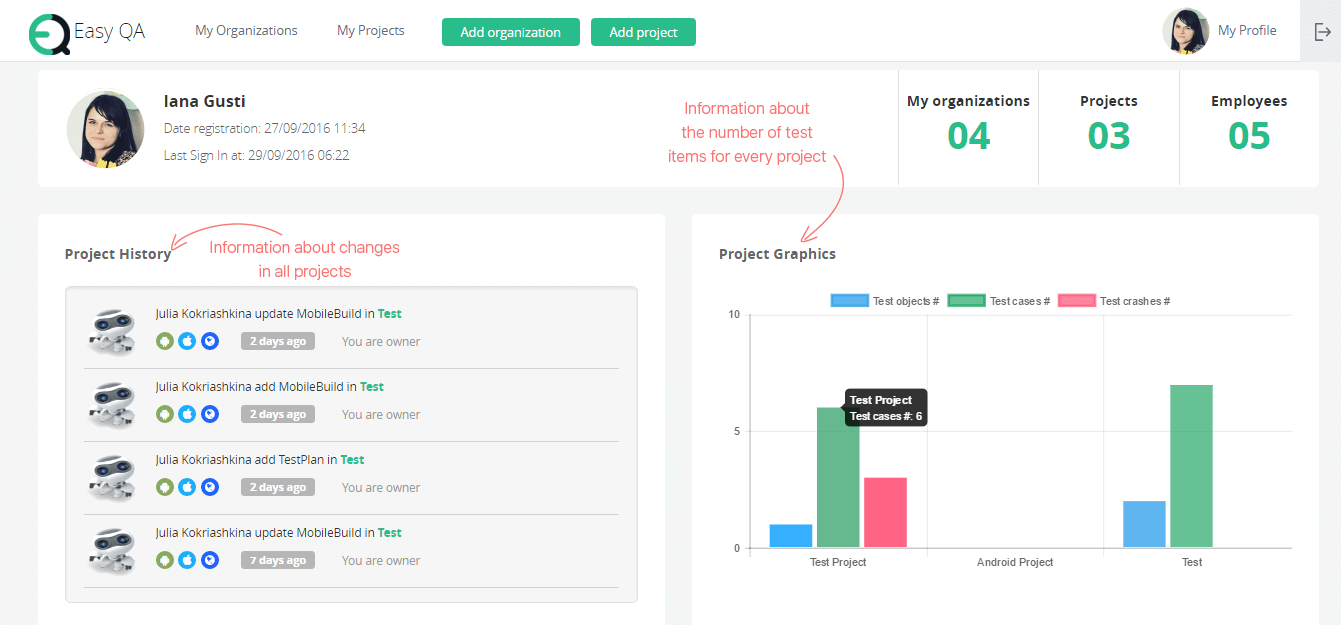 The user can review the latest information about the selected project on a Project Overview page.
Here is more info about the number of written tests, bugs, test objects, crashes and last test object uploaded.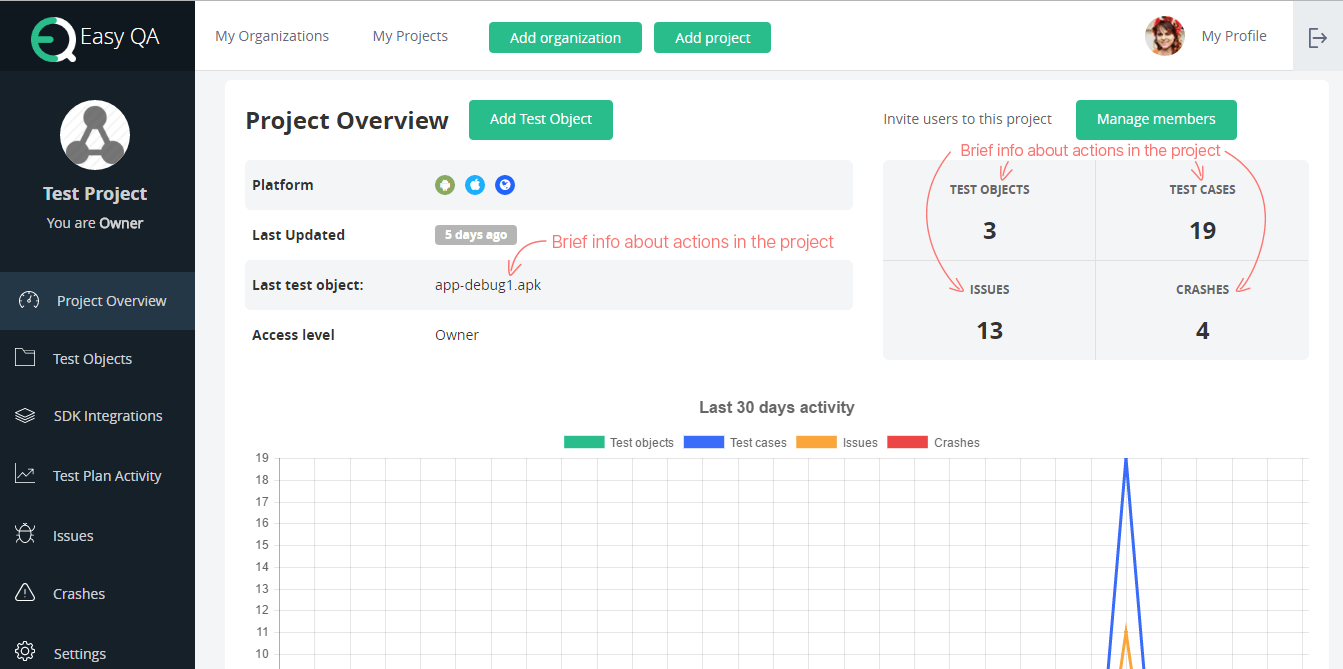 Here we present a schedule of members activity. You can track whether developers load builds as planned or software testers write test cases on time. Here also are info about where and when the team did the biggest amount of bugs. You can see the worst test object in terms of the number of occurred crashes.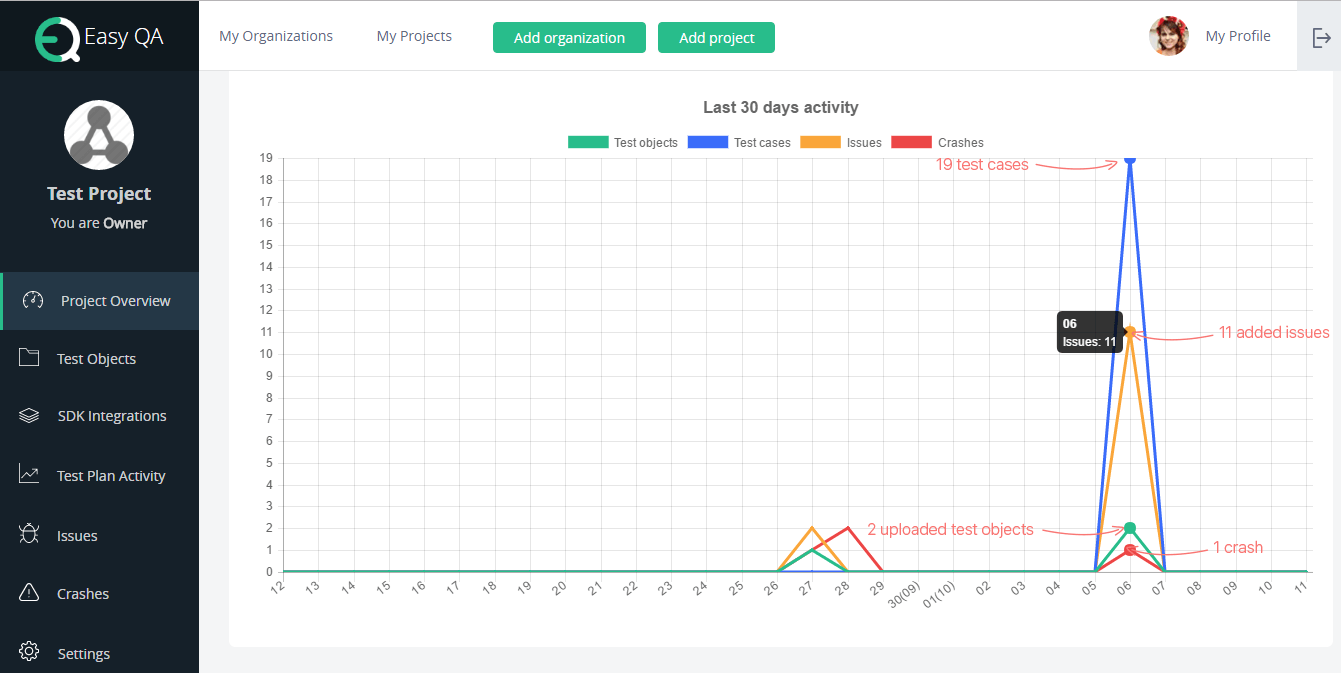 Another additional bonus is that you can track the progress specifically of the process of:
creating test plans
writing test cases
executing  them.
For this purpose there is a Test Plan Activities page.
On this tab, there are two graphs. The first is about the number of written cases by type.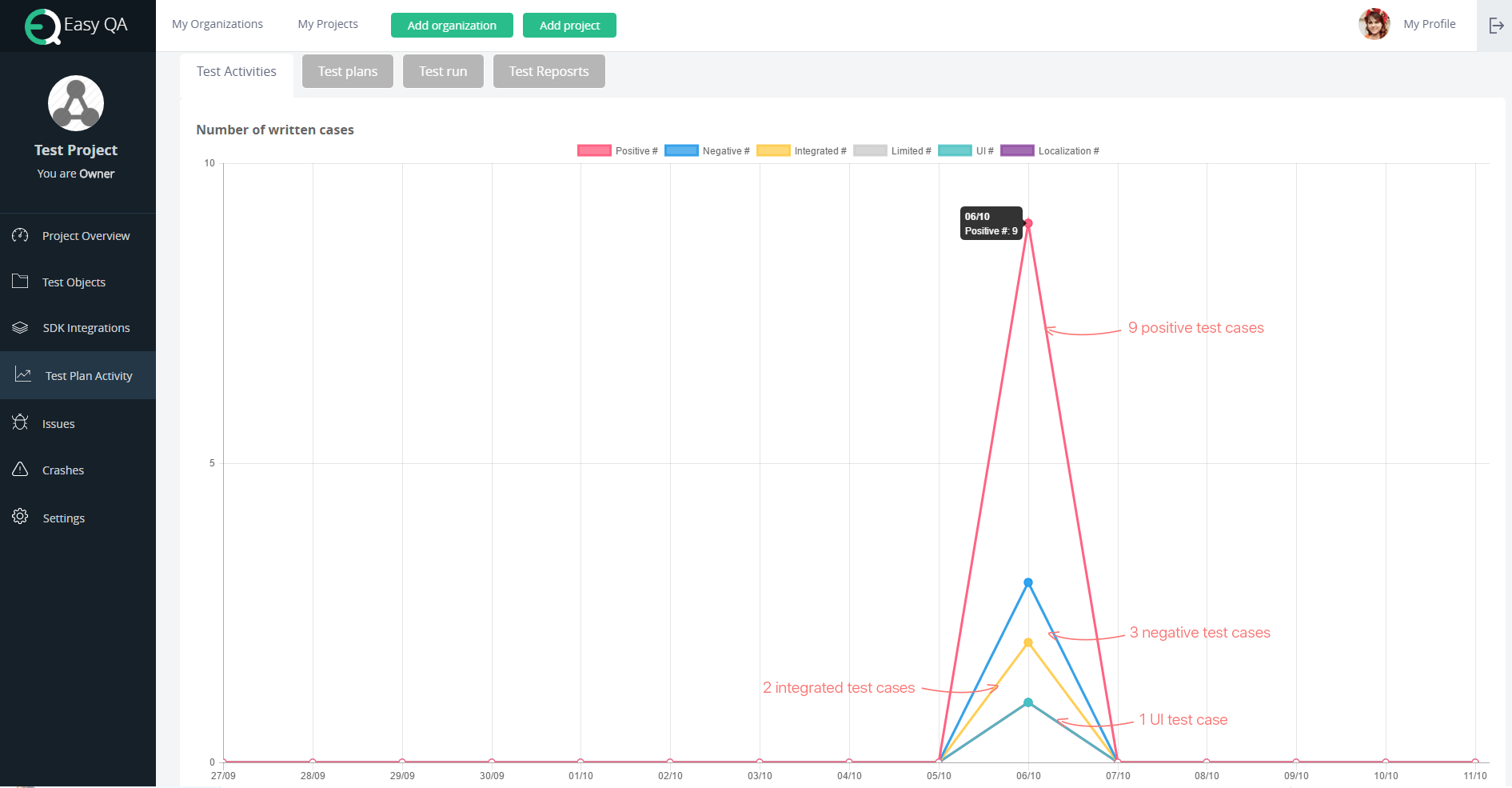 The second is about the number of pass cases by result.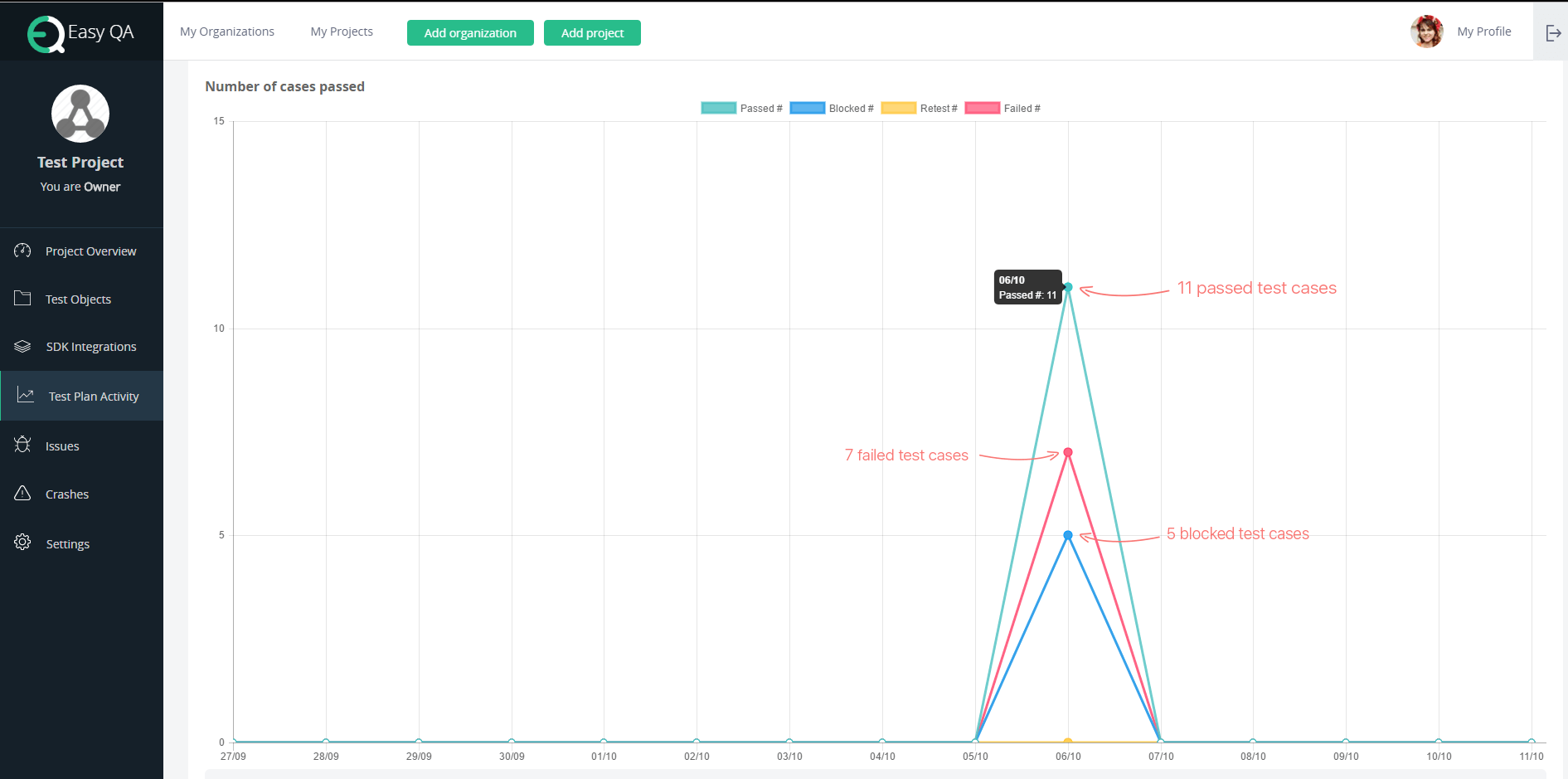 In addition to the mentioned above functionality, EasyQA includes a Notification feature. You can enable / disable notification on My Profile, Project Overview and Settings pages. You can disable or enable notifications across all organizations and all projects or do it for each of them separately.