Test Planning
EasyQA allows you to execute test planning of all your processes. For this you can use the Test Plans tab of Test Plan Activities page. All project members, except those who have the Developer or Viewer roles can use this function. The last two can view only the information in this functionality block.

The planning process starts with a test plan creation. Users can create and run multiple test plans simultaneously. For example, you may have separate test plans for each: iOS,  Android and Web applications, or have a single common test plan for all.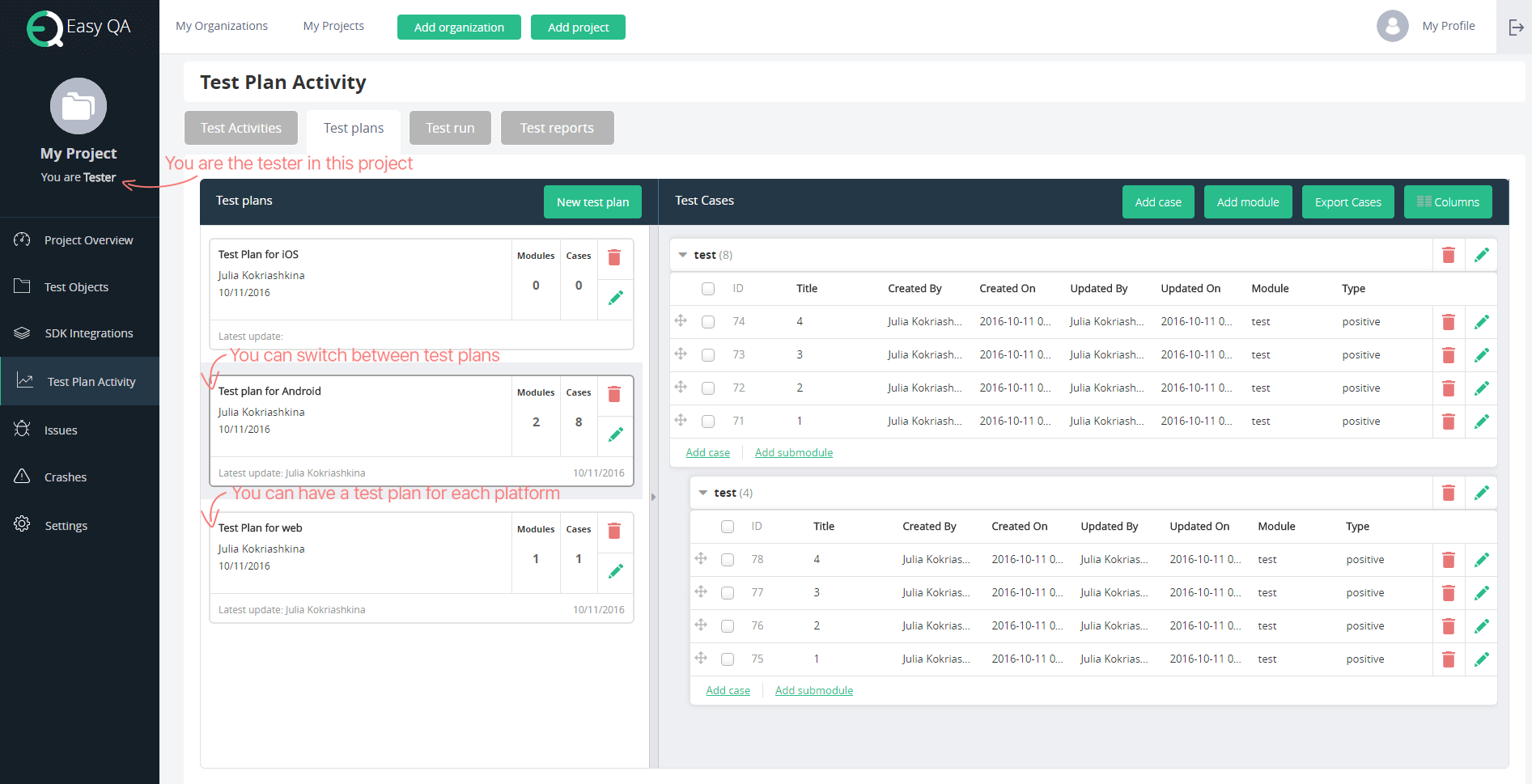 Once you have created a test plan, you have the opportunity to plan its structure by creating so-called modules. For example, you can create separate modules for a login, registration, settings, profile, adding the item, etc. A quick structure view of the test plan is available on the right side panel.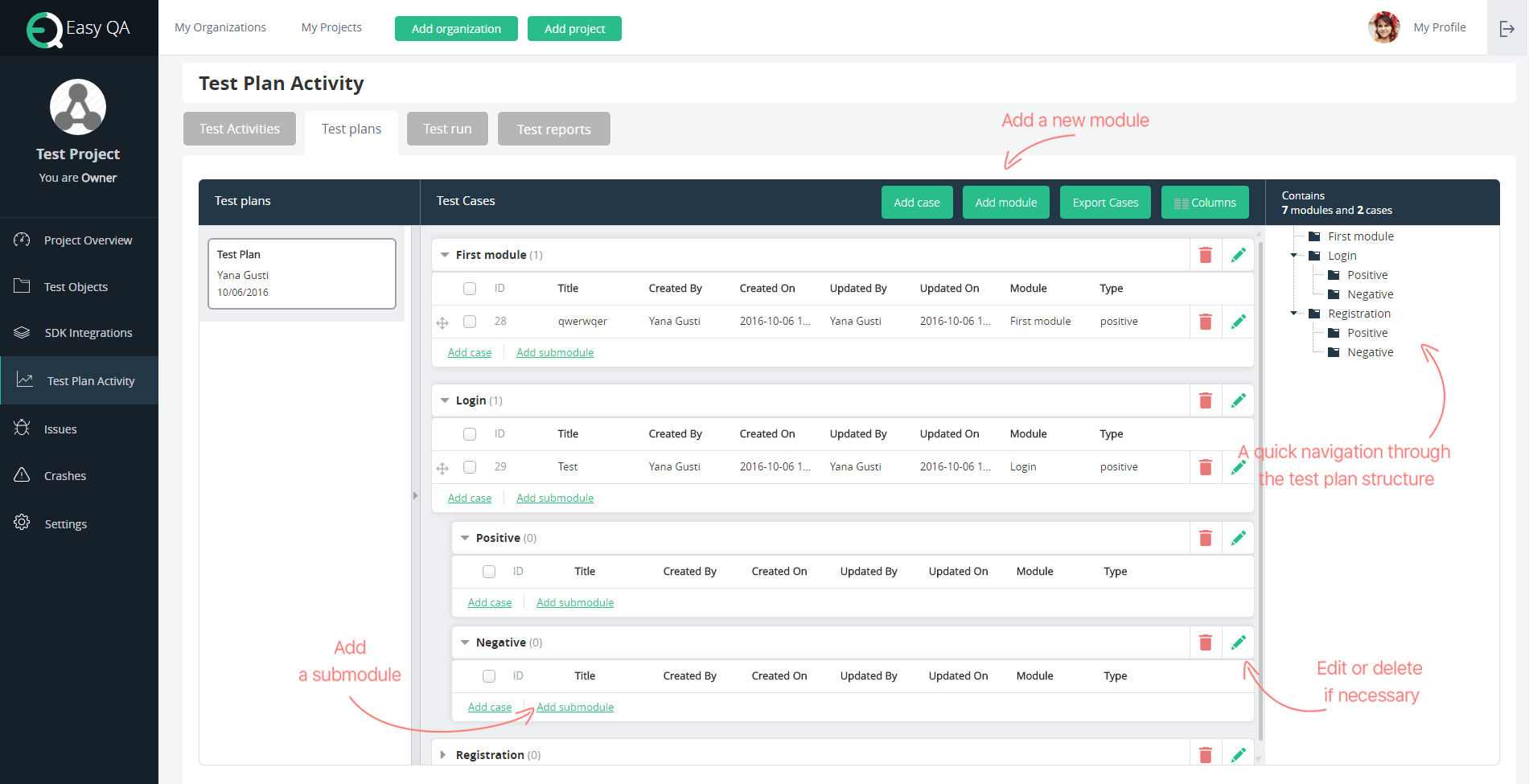 User can quickly switch between multiple test plans, edit and delete them once needed from a left side panel.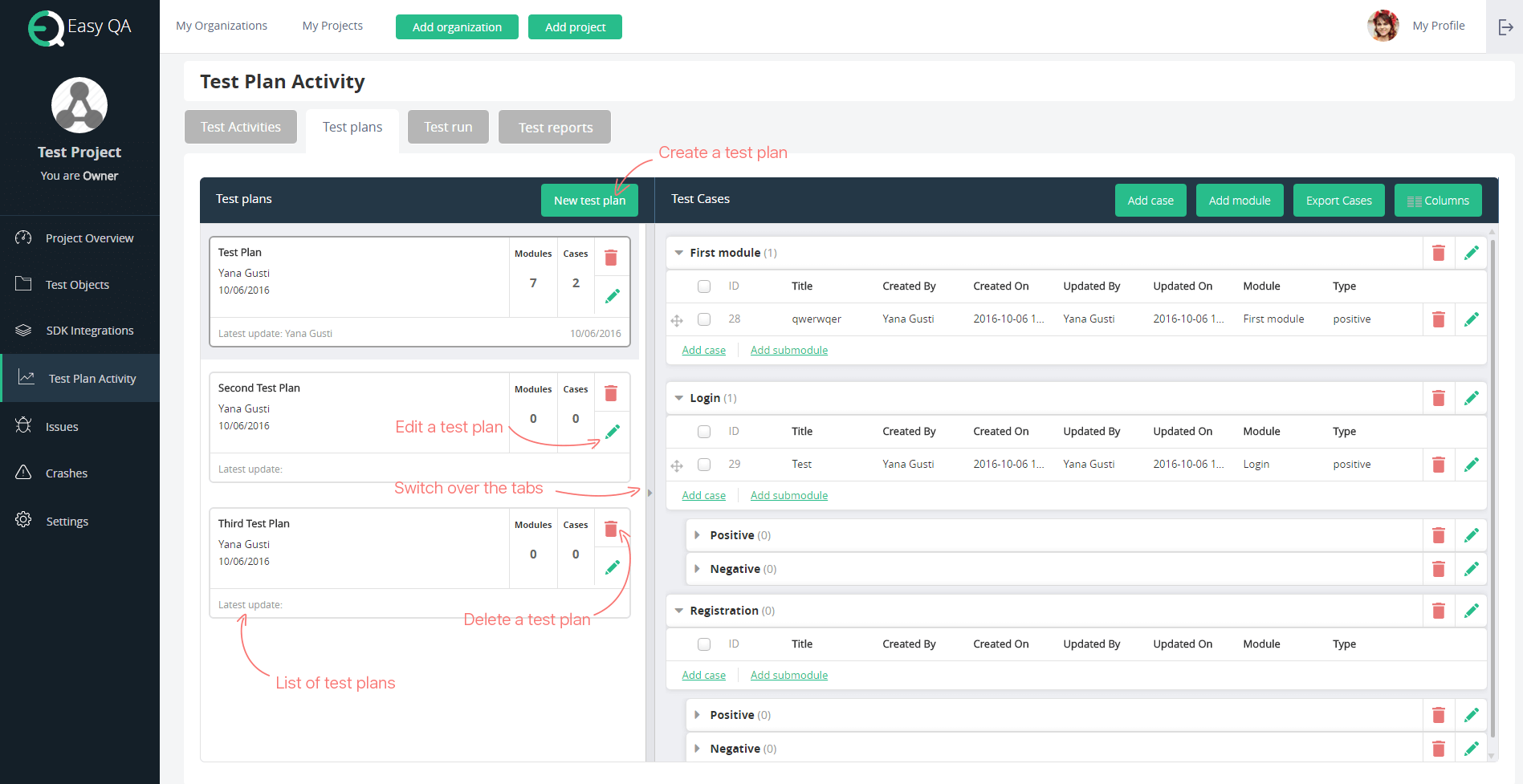 You can create test cases for any existing test plans and modules. Put in summary info of your Test Case in the Title field, select module of the test plan (if you click "Add Case" within the same module, it will be per-selected automatically), select a type (e.g. positive or negative) of the test cases and describe using Pre Steps, Steps and Expected Result.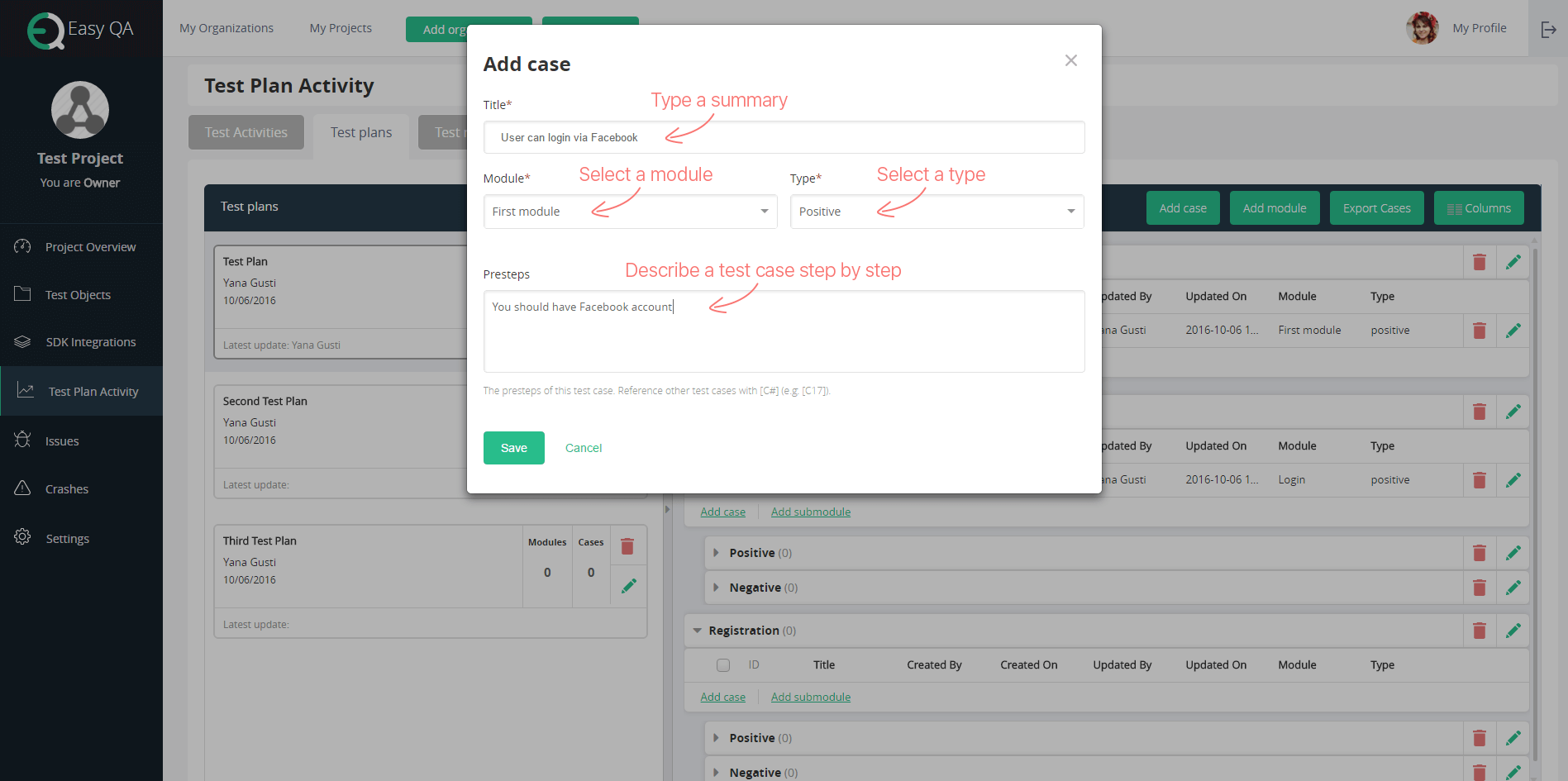 You can review a test case, edit, or delete it if necessary.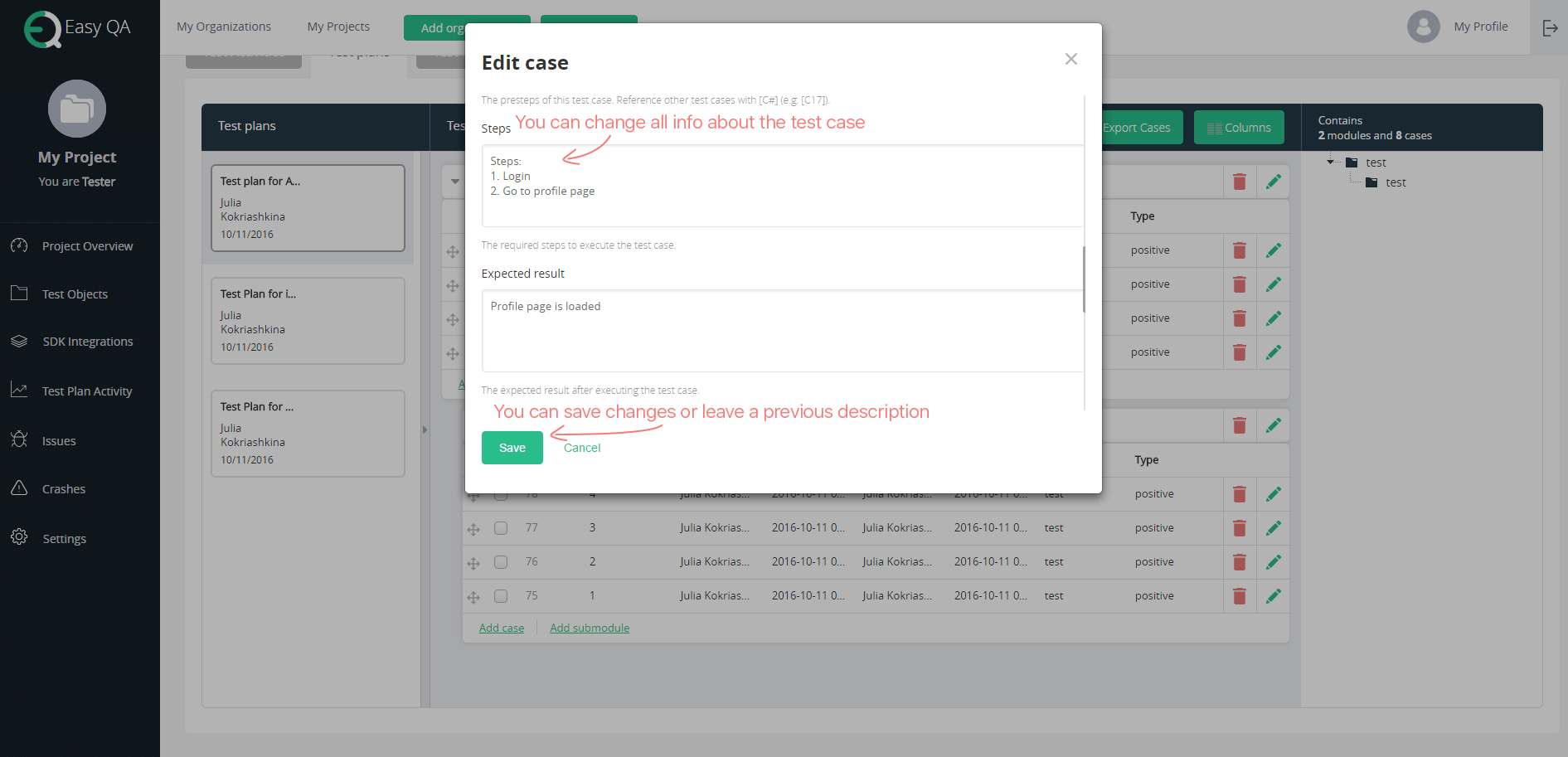 A few bonuses.
You can drag and drop test cases from one module to another one by one, or all at once.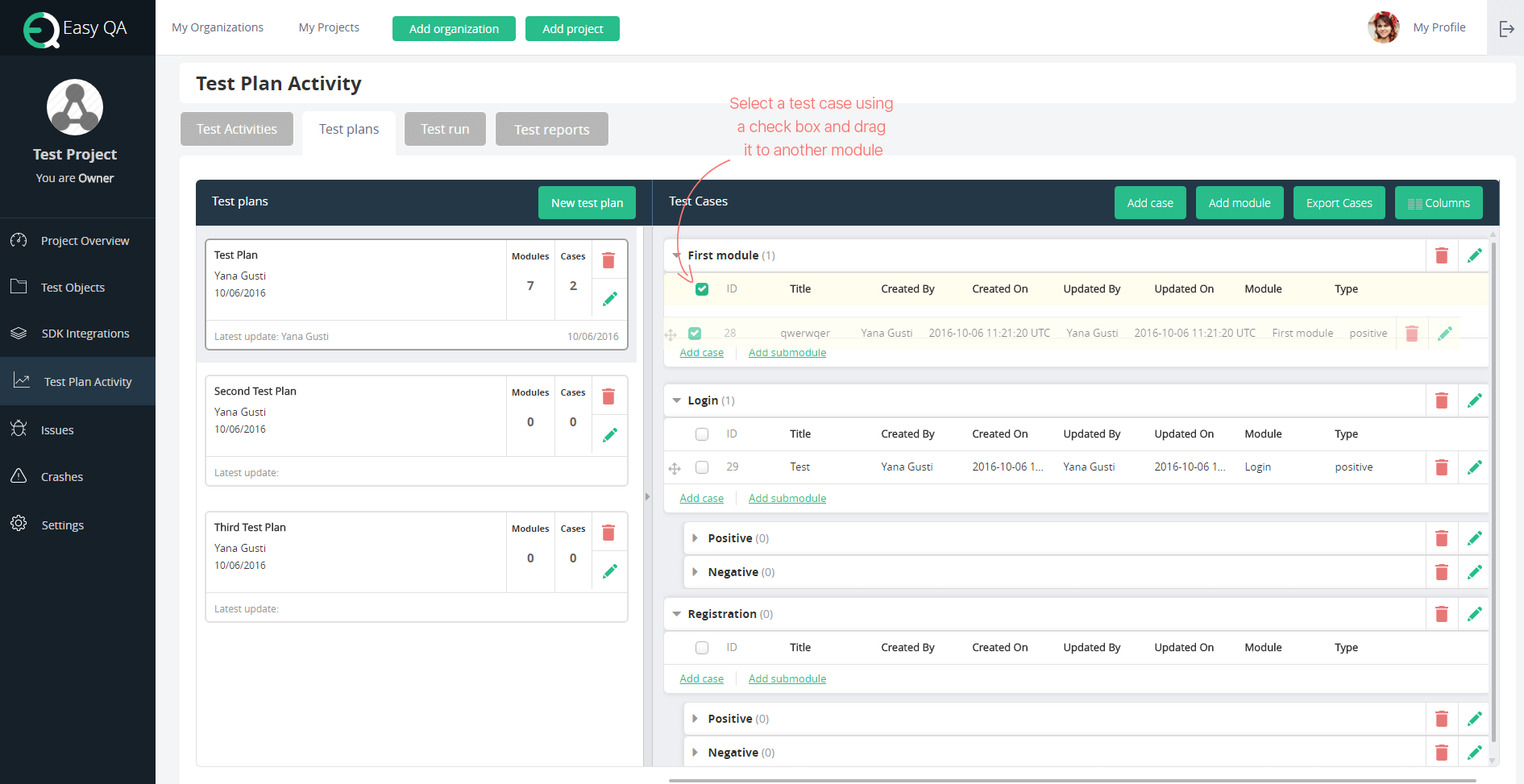 You can configure all columns to display information about your test cases.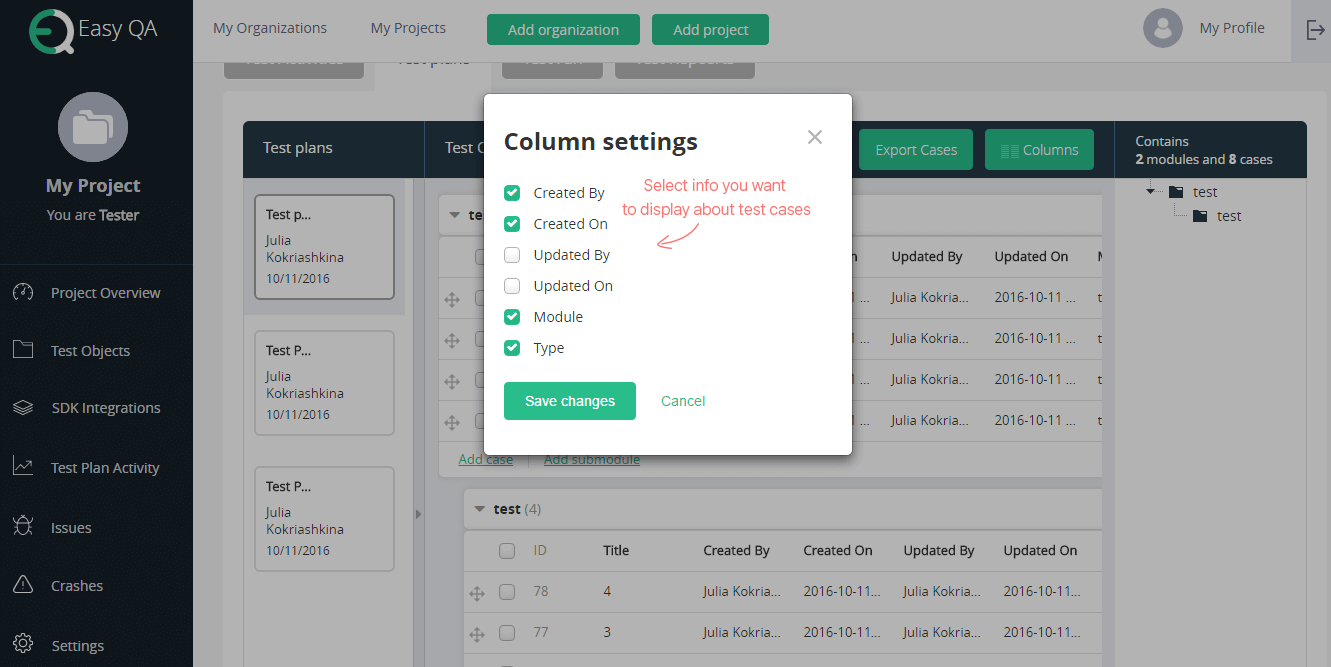 Export/import feature of the test cases is provided through the .csv file. This allows test cases to be imported to EasyQA  from the 3rd party services and makes test planning process more faster.