Test Object Sharing
The user create a new project to improve quality of the test object with EasyQA. We do not require to upload a test object immediately or to choose a particular platform.
All your projects are cross-platform. The platform selection for a particular project is an informative feature in general. EasyQA Development team implemented it to help users to search a project faster in the list.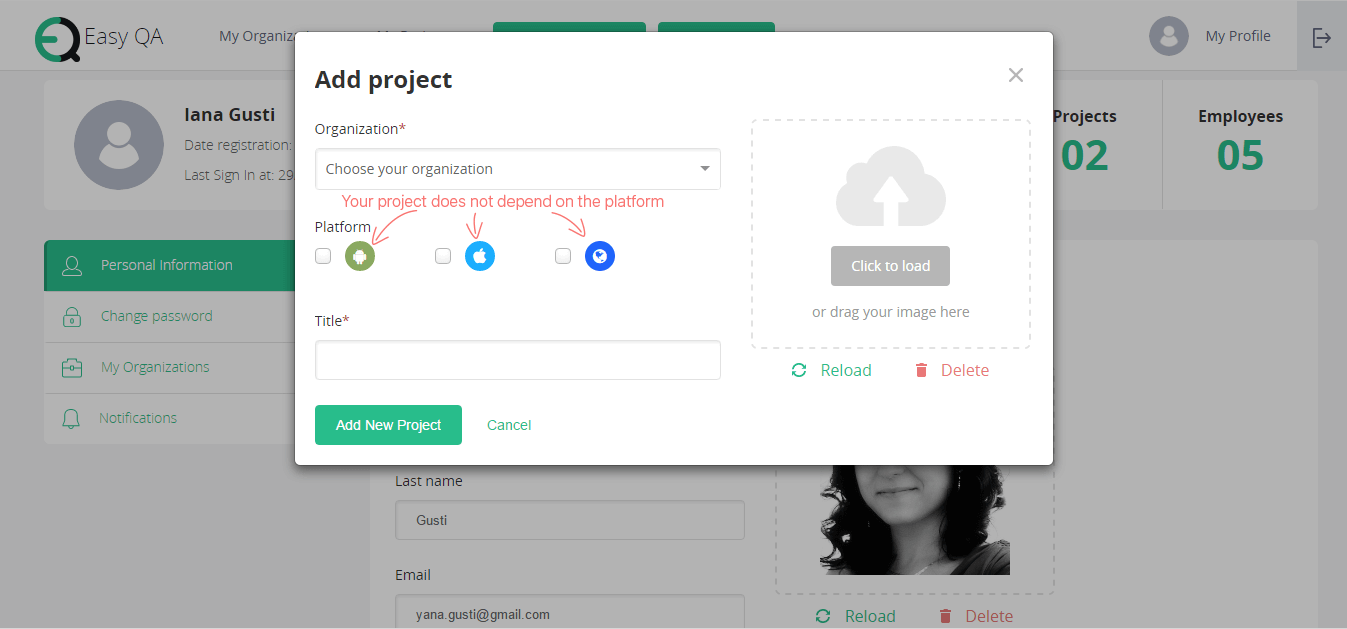 You can change a strategy of testing at any time. Now your team is developing and testing the application for iOS, and tomorrow you can start a website. In this case you do not need to create a new project for it on EasyQA.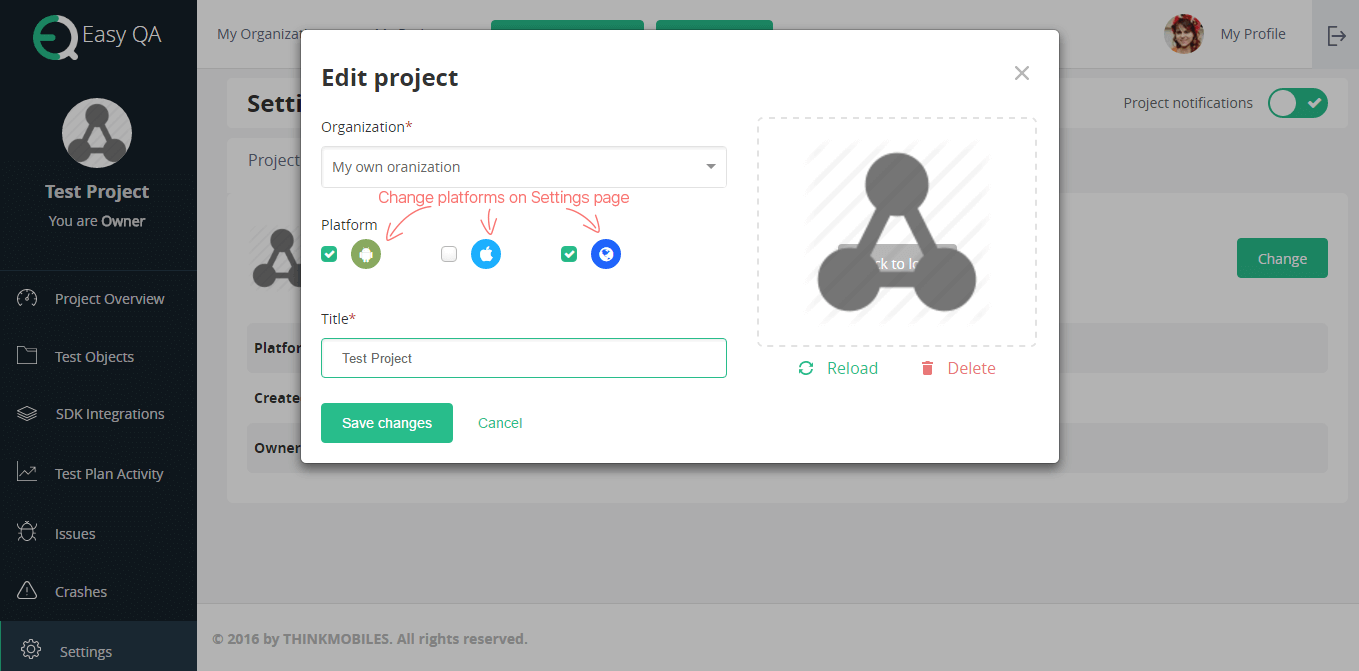 If your project does not have a test object yet – this is not a reason not to use our system. Your testers can start to prepare test plans and record bugs already on the planning phase of the project. You will share a test object when needed. For this, we also have a solution: the Test Objects page.
IOS or Android builds (.ipa or .apk) file, a link to the web site, which is a subject of testing, can be a test object of your project in EasyQA.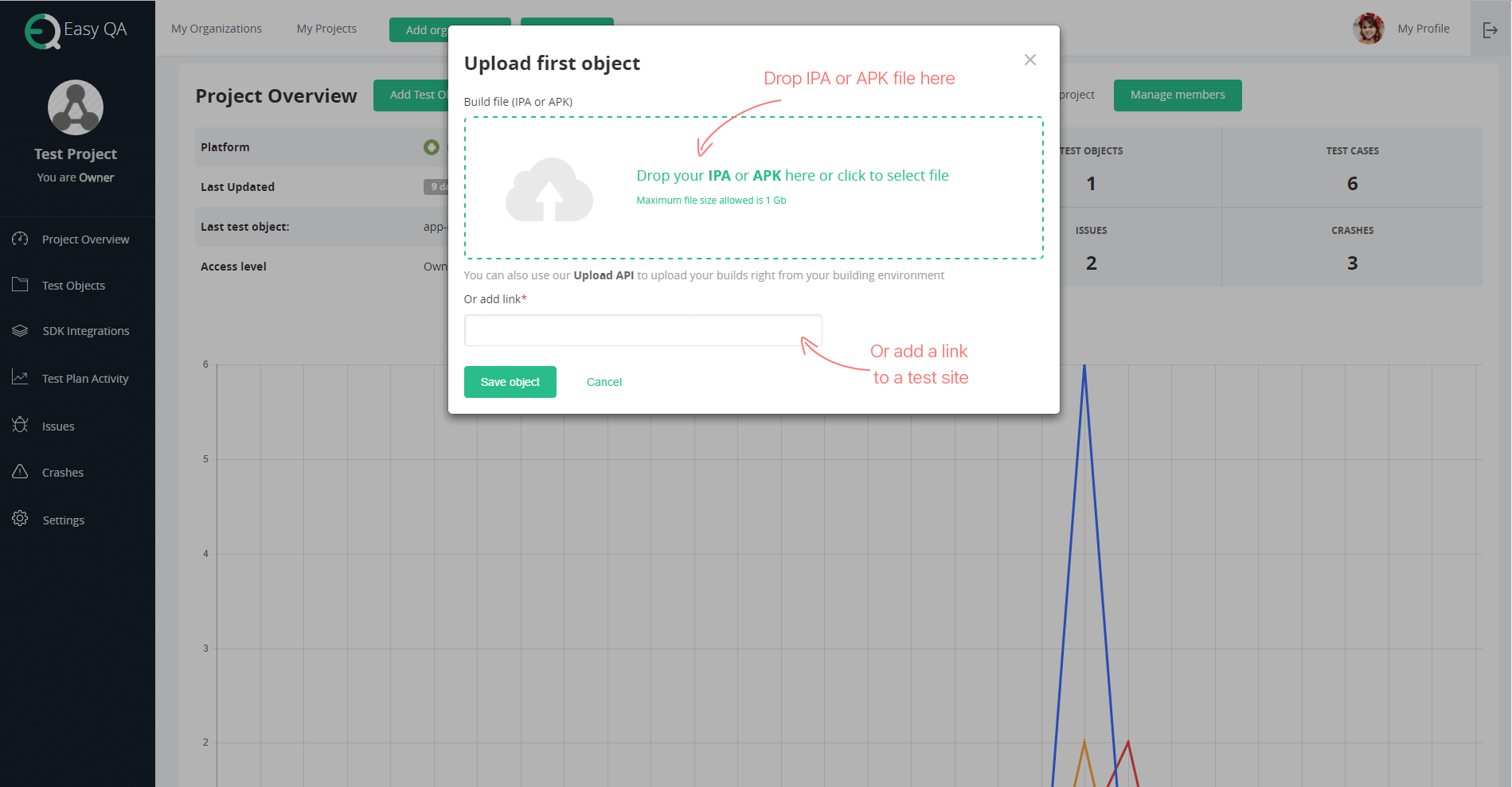 Once the test object is loaded, you can copy the link to it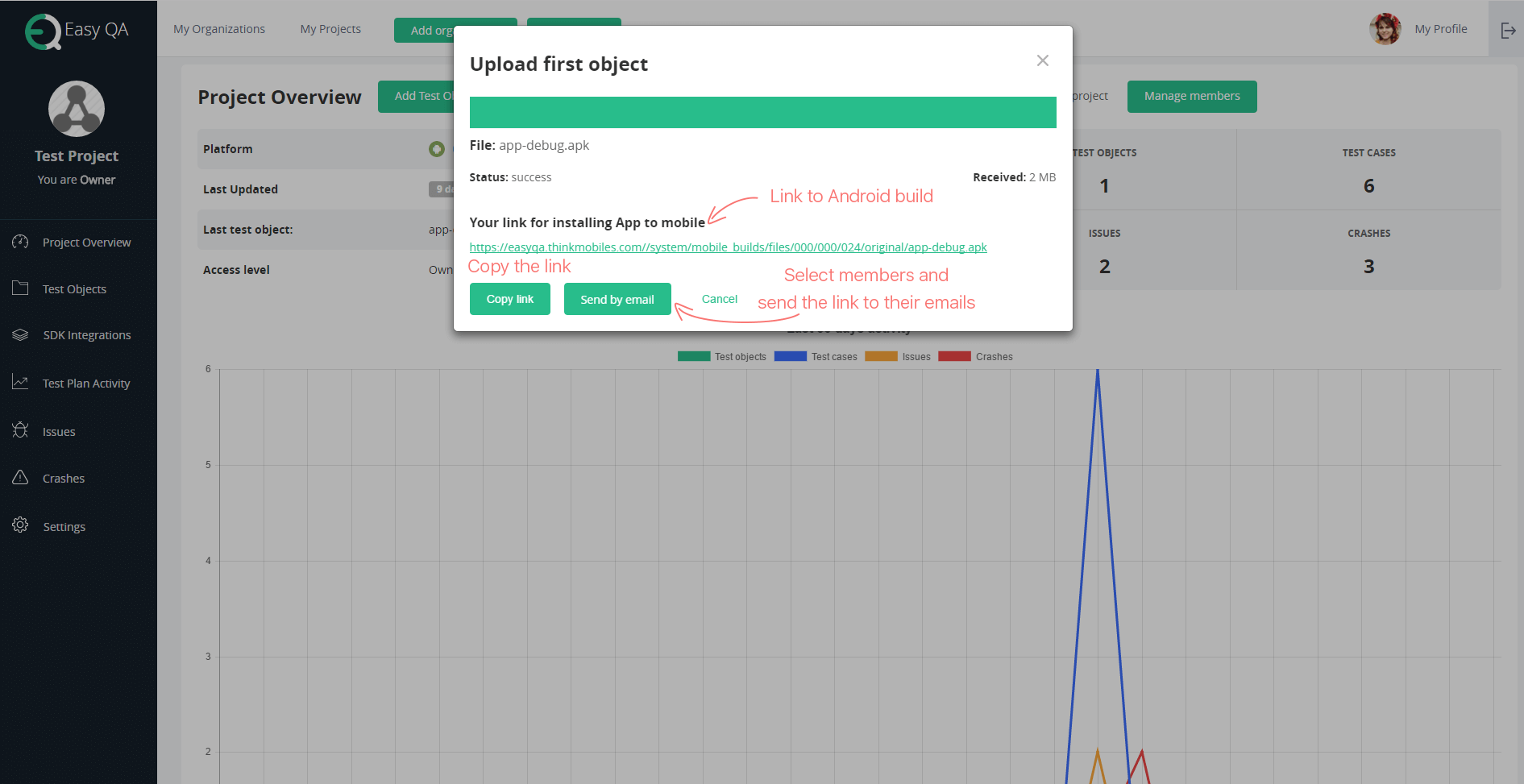 or send it via an email by selecting recipients.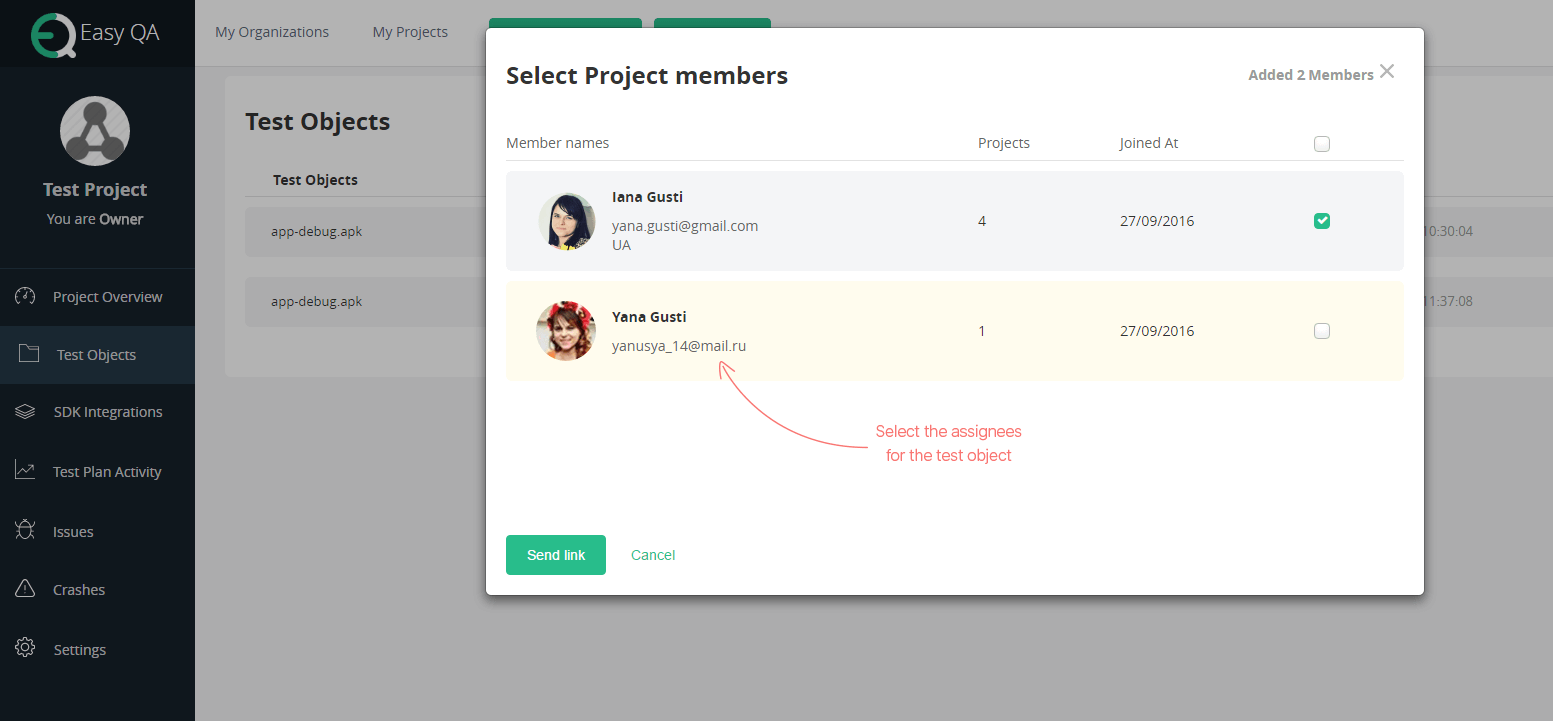 Those members who received a link to a test object can open it in the browser on a mobile phone (if iOS or Android builds). A page with a simple little button "install" will be opened, after clicking on which the build will be installed on a phone.
Once you have uploaded the test object, you can select it when create a bug and integrate our SDK to catch the crash.