Manage organization and project
Start with EasyQA by creating your own organization and project. To do this: click on "Add organization" button on the top bar menu. Or click a "Create new organization" button on My Organizations tab within My Profile page.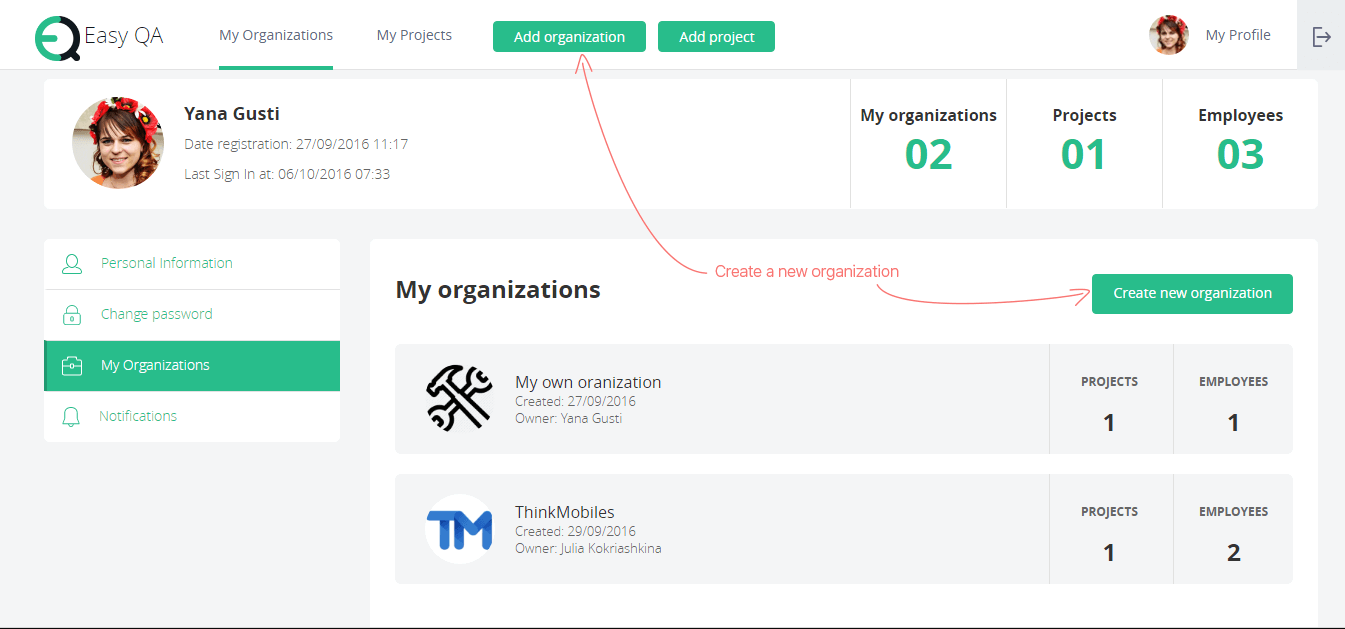 Title is the mandatory field to create a new organization. You can also write a Description to your organization and add a corporate logo.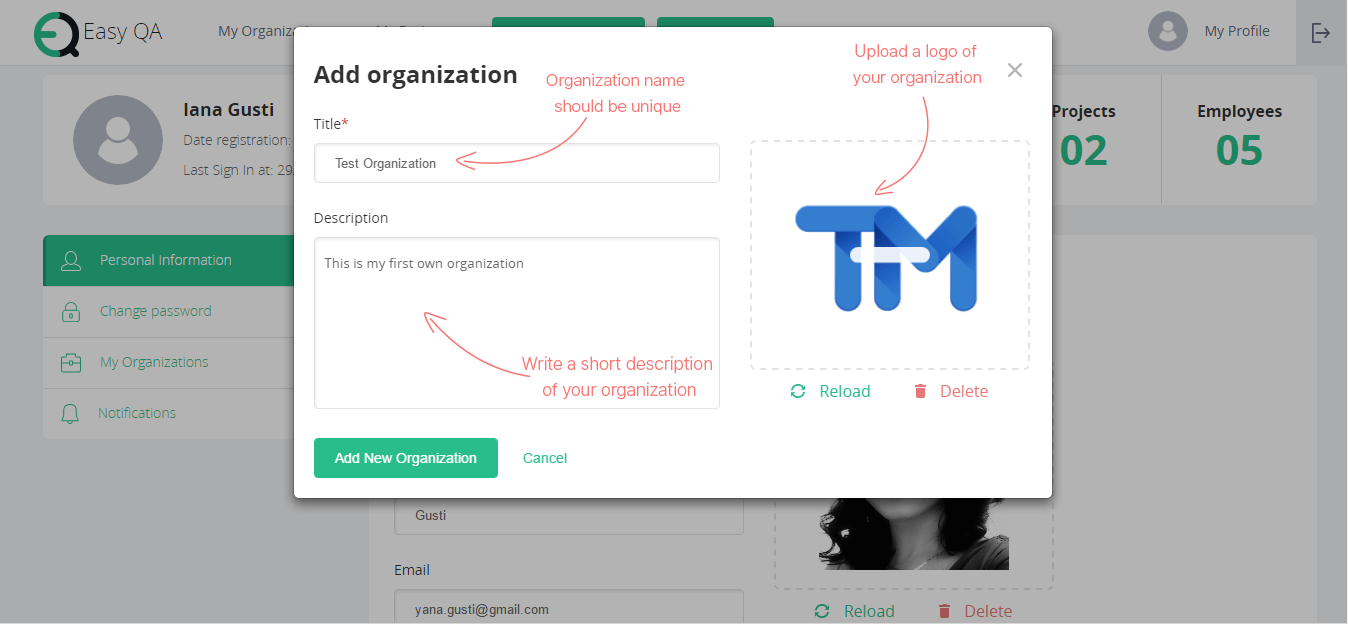 You can create as many organization as you need. Once created, you become an owner of this organization. The Owner can invite other people and assign them different roles.  The owner or admin from another organization can invite and assign a role to you.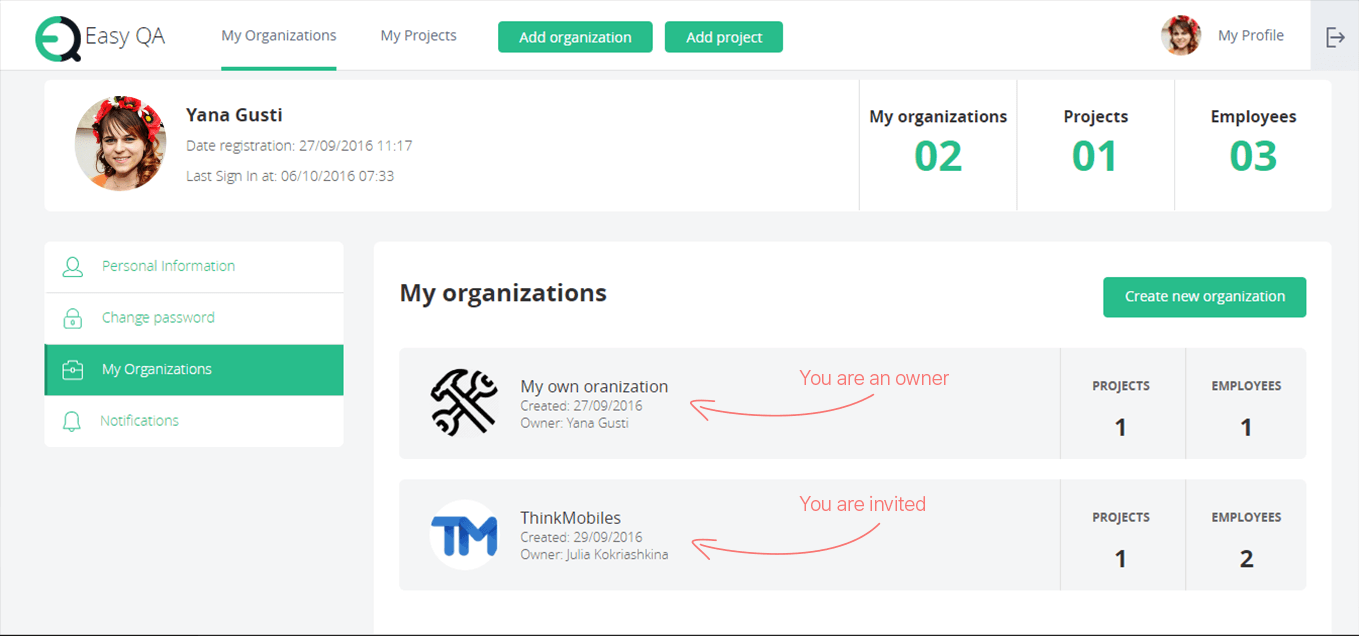 Invite several participants by entering their email addresses separated by comma.  Registered EasyQA members will be shown in the list immediately. These members will receive An email invitation to join an organization.
Not-registered users will receive an email invitation to register in EasyQA system first. Once registered, invited user will appear in the members list of your organization. 
The Owner can assign organization members within two roles: admin and user.  An admin role is quite the same to the owner role, except the ability to delete organization. The User role has several limitations in comparison to admin and owner roles. 
Users can NOT: 
edit the information about the organization
add users to it
assign or change roles
create projects
manage payments
delete organization.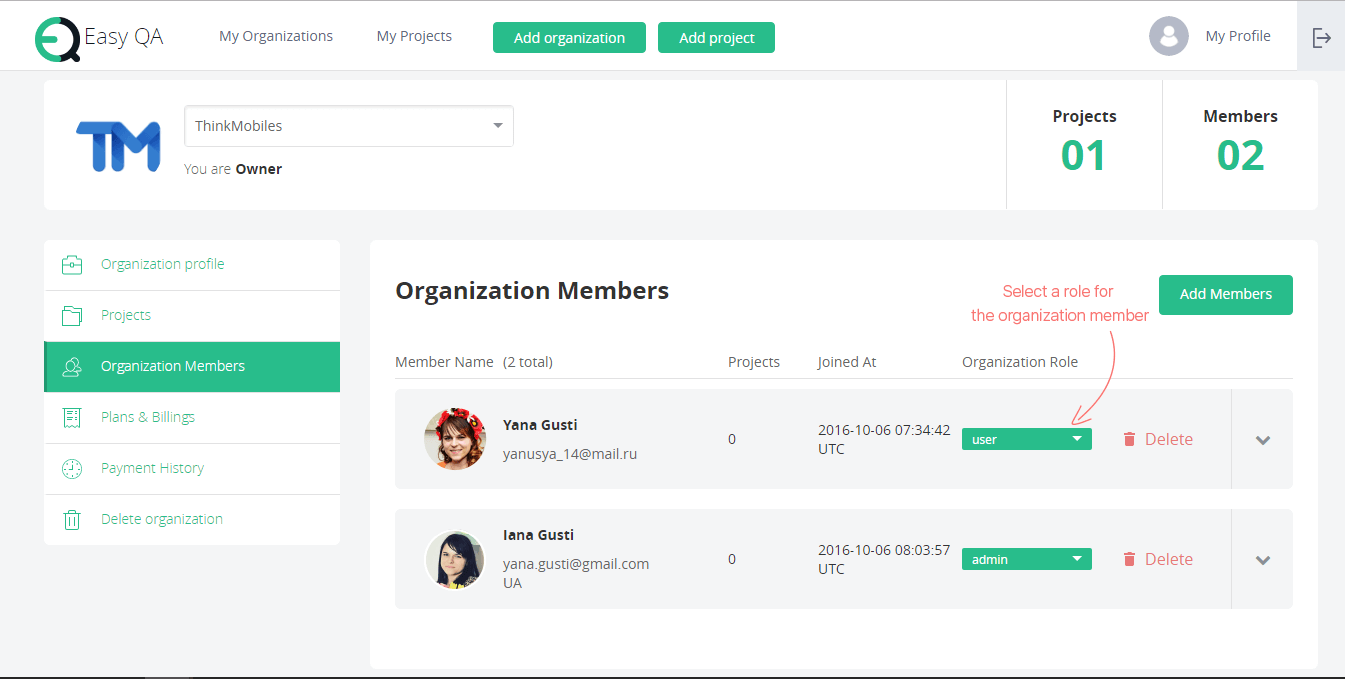 Now you can create your first project. Choose the organization you want to create a new project for. Select platforms and add a title. Admins have rights to add projects as well. Platform selection check-boxes are informative and do not change the functionality of the projects. It helps with the search and sort of your projects.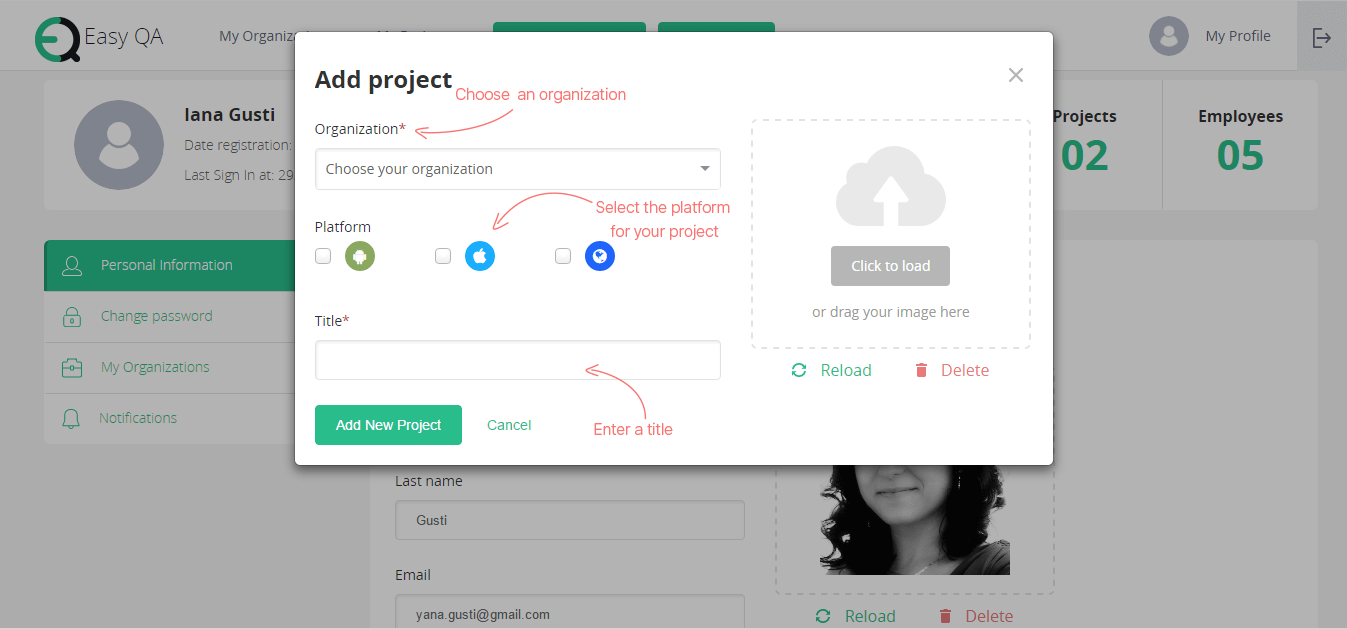 For quick access to your projects use the My Projects page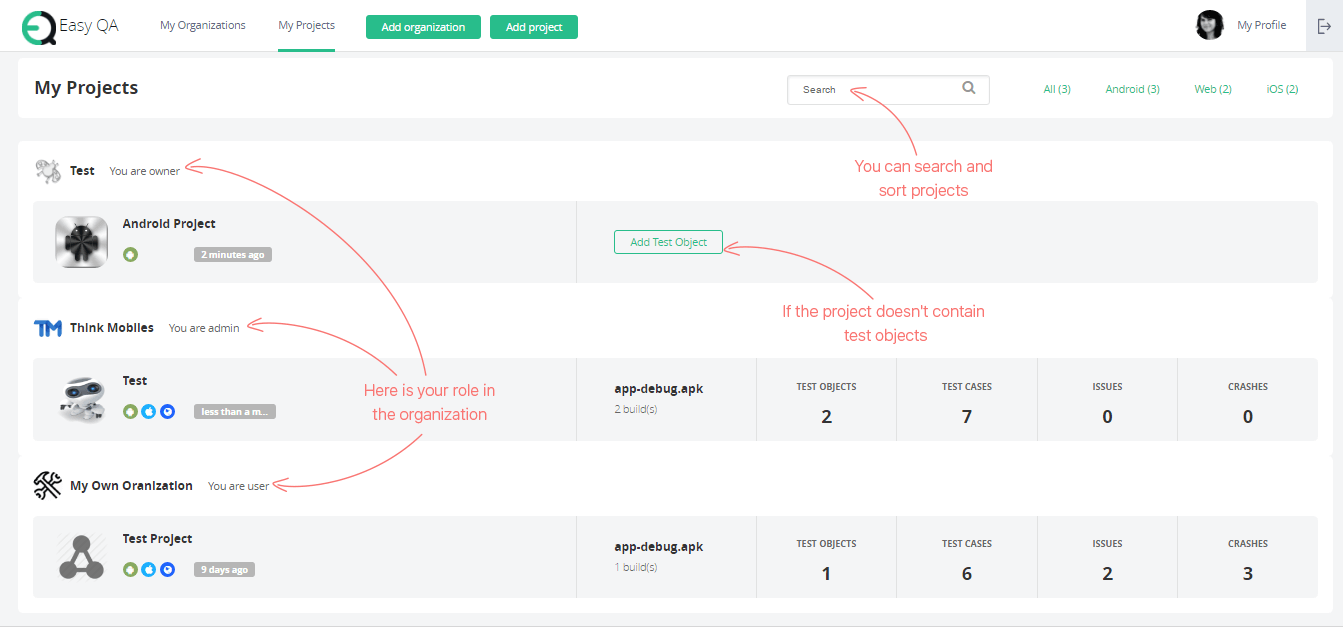 Now you can begin to set up your project. As an owner or admin of the organization, you can add existing members to your project. The following roles can be assigned to each member: viewer, developer, tester, project manager.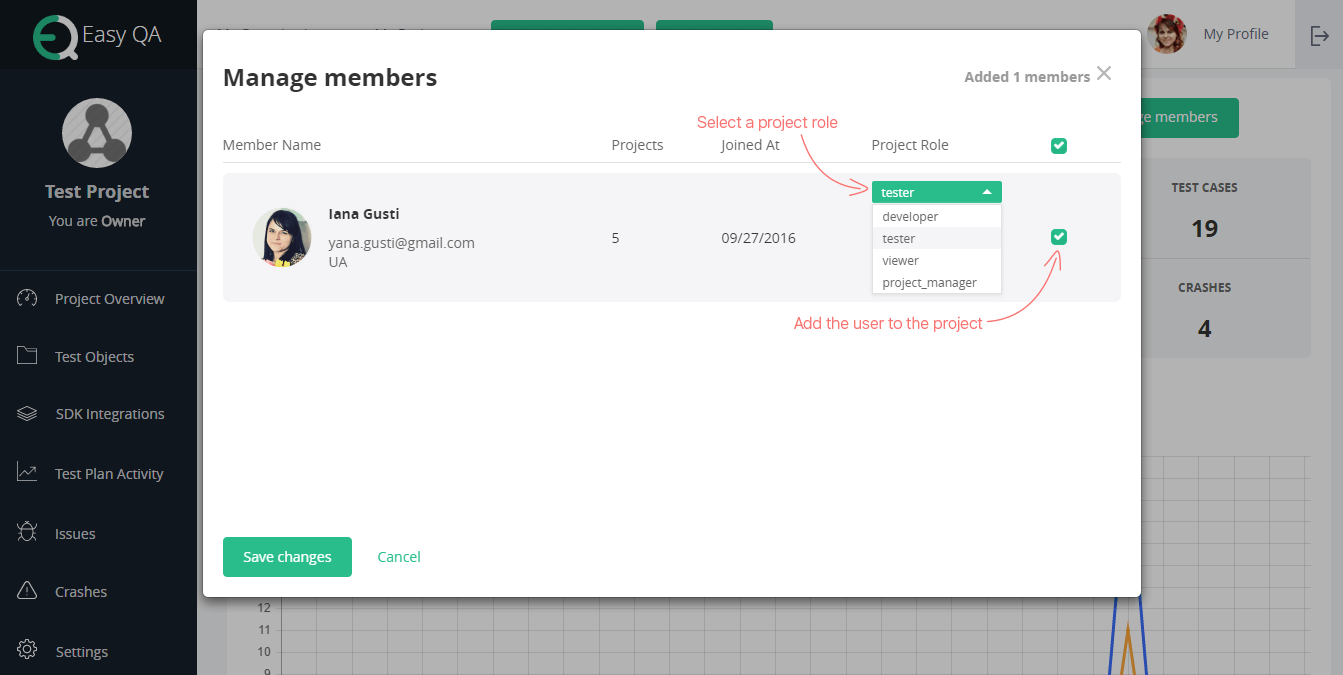 You can manage members, change or delete project info on the Settings page.